About a year ago from today I was given the prompt, "Who or what inspired me to dance?" One could guess that this would be quite a simple question to answer since dance is very prominent in my life. I noticed that while writing this prompt there was an extensive amount of detail that could have been further discussed. I figured I could share to you all these special moments in which inspired me being that dance is our common interest!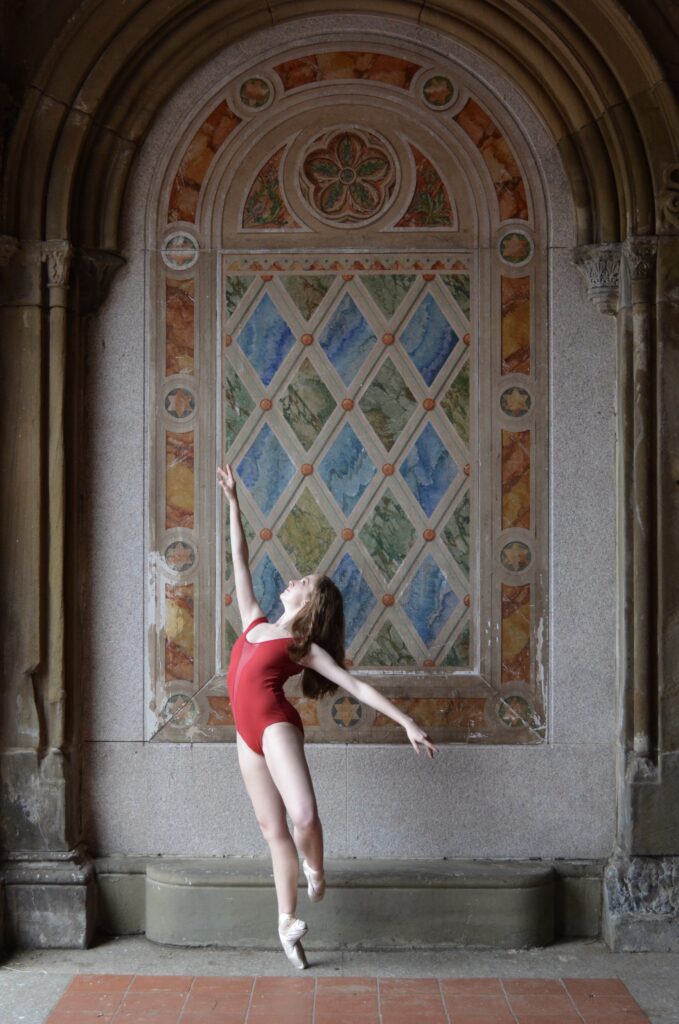 Getting into Dance!
Years later asking her today, my mom claims that the reason she put me in dance was not only because she took dance lessons when she was younger, but her words were that "all girls should take ballet." She meant this in terms of its elegance, poise, and how it was a good extra-curricular activity. Though, she did not know that this extra-curricular would eventually turn into a passion that I would make into a career.
Who or What Inspired me to Dance?
Now to clarify the thought that this would be quite a simple question to answer; it's rather more complex, due to the fact that there is more than one person or thing that inspired me to dance. Sure, I was put into dance when I was much younger; but falling in love with dance and knowing that I wanted to make a career out of it is when I came to find out who or what inspired me to dance.
One of the most authentic things that I know inspired me to do what I do today was reminiscing back to the days to when I took my first few ballet classes. I would compare different bedazzled skirts each one of us had and walk around on my tip-toes with my new pair of ballet flats. This was all while thinking of how pretty my bun looked in the mirror because my mom had put a lavender bow in that day. But more specifically I remember dancing around with the other girls having the time of my life falling in love with the art form in the purest way possible. Thinking back on moments like these where the hard work hadn't yet been put in inspired me greatly knowing that my younger self had fallen in love without even knowing it.
Another moment that comes to mind was when I decided to change dance studios. I originally came from a fairly large studio that did it all… tap, jazz, ballet, modern, and hip-hop. I was twelve years old and decided I was going to attend another local summer intensive at America's Ballet School. This was a much smaller studio that focused on ballet and modern. During this local summer intensive, I found that I was further challenged in the style of dance that I wanted to focus on. I also noticed how the older dancers at this studio had a beautifully strong technique in which I longed to have. Finally, at the end of this three-week summer intensive, my twelve year-old self said to the artistic director, "This is it! I'm staying here." I had found the place and environment I wanted to grow in as a dancer.
Now, at the time I didn't know this would be a moment of inspiration until I graduated high school. Before I left to attend college at Point Park University I had one last conversation with the same artistic director and she looked at me and said, "You know the one thing I remember about you Jennah… are the words you said when your first came here," and then she repeated the exact words my younger self said. At the time I truly forgot I even said those words, but when she repeated them to me I had a recollection of what I felt when I originally said them. The eagerness of my younger self came back; not that it wasn't necessarily always there, but it was I was reminded of it again.
''Dancing is an art. The floor is my canvas. And I am the brush. And whatever I create comes from the heart.''

-unknown

This quote was shared to me by one of my first influential ballet teachers, Nanako Yamamoto. I grew a greater appreciation for it later on.
Other than specific moments that inspired me to continue dancing, I have daily spurs of inspiration and I am sure many of you can relate. These are the moments when I am in the studio and forget about everything. It is a state of bliss while feeling divinely inspired to be an artful being and every dancer at some point or another has or will experience this! If I were to explain this feeling to you I would tell you to think of something that puts you in a blissful state of mind. Whether this blissful thing is a place or person, exaggerate that until it feels almost unreal. That is a grasp of what these daily spurs feel like when comes to being inspired.
Overall, I could say that there are various things that inspired me to be the dancer I am today. It is easy to let the moments of inspiration escape your mind. I thank the times like these where being asked who or what inspired me to dance fulfill me once again allowing for myself to take a moment and reminisce on how I got here. I want to leave you with the same question…
Who or what inspired you to dance? Comment below.
---